Mass Transit Consulting Services
Dikita has provided Mass Transit Services to Dallas Area Rapid Transit (DART) since the planning stages of their Light Rail Program in 1992; and our involvement has continued uninterrupted through today. Our services have evolved to include:
System Integration Start-Up Services
Quality Assurance
Safety and Security Coordination
Project Management
Change Control Coordination
Environmental Oversight
Cost Estimation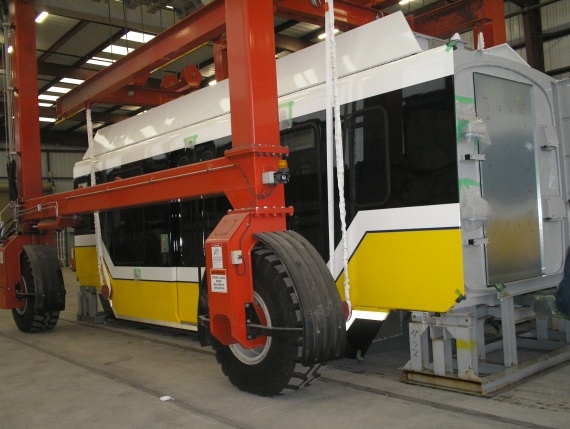 Project Management
Dikita has provided services from pre-design to project completion.
Manage procurement solicitations (RFQ/RFP) and construction contract packages.
Develop and maintain an Audit Schedule Log for all construction/procurement related contracts and consultants.
Participate

s

in design and construction progress/coordination meetings for QA/QC.
Participates in completion, pre-final, and final construction inspections.
Quality Assurance
Administer quality procedures and processes – such as; including review of contract documents; solicitations, contracts, specifications, and drawings. Design review of documents supporting projects – 30%, 60%, 90% submittal packages.
Review/recommendations for approval of contractors' and consultants' QA/QC manuals and program.
Supervision of personnel on construction projects and auditing of the construction management groups.
Change Control
Enforce DART's Change Control procedures and policies, providing group/one-on-one change control training, providing Expedition CM support, and monitoring change activities on the DARTnet and in other technology used to ensure that bottlenecks are quickly identified.
Project Controls
Provide cost estimating, cost analysis and claims evaluation for $1.7 billion light rail expansion
Interface with scheduling manager using Primavera P3
Compile/track economic trends and facilitate timely payment
System Safety
Perform design reviews, safety studies, code interpretations, and preliminary hazards analysis
Develop system safety program plan, and system certification training
Review construction plans and specifications for compliance with applicable NFPA 130 fire code regulations, evaluation of Fire Life Safety issues of the proposed DART DFW Airport Station
Liaise with operations and risk management
Vehicle Inspection
Providing inspection test support to rail car manufacturing facilities
Interfacing, coordinating, monitoring, and observing vehicle assembly
Performing QA/QC activities
Document control
Interpretation and verification of test procedures and compliance
Material control and rejection procedures
Review modifications to electrical, pneumatic, mechanical, HVAC, and electrical and control systems